11/23/2011 10:01 AM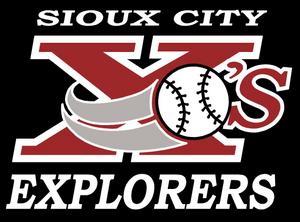 On behalf of your hometown Sioux City Explorers, we would like to wish our season ticket holders, corporate marketing partners, host families, and of course all our fans a safe and Happy Thanksgiving. We value your support and commitment to the organization and look forward to seeing everyone back out at the ballpark in 2012, as we celebrate our 20th season in Siouxland!!
Now is the time to reserve your 2012 season ticket package to be able to enjoy X's baseball all summer long while also helping members of our community in need during the holiday season. With our 2nd Annual "Tickets for Turkey" promotion currently going on, for every new 2012 Sioux City Explorers ticket package fans purchase between now and December 16th, the X's will donate one turkey to the local Goodwill Industries Wall Street Mission and one turkey to The Salvation Army for distribution to families in need during the holiday season.
Last year the X's, along with the support of the Siouxland community, were able to provide turkeys to help feed over 400 people during the holiday season. Reserve your seats now by calling 712-277-WINS(9467) or visiting us at our off-season office located at 600 Stevens Port Drive, Suite 112 in Dakota Dunes, SD.
Remember to keep the Explorers in mind this holiday season as X's ticket packages, team apparel, and gift certificates make great holiday gifts!!
Sincerely,
Shane M. Tritz
General Manager
[email protected]
Ashley Schoenrock
Assistant General Manager
[email protected]
|
Back to index...