12/31/2015 2:13 PM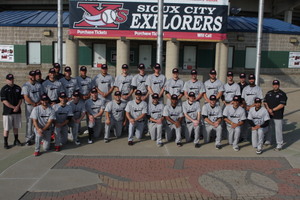 The 2015 season will go down as one of the most successful seasons on the field for your hometown Sioux City Explorers. In all, your Sioux City Explorers set (9) new American Assocation records, while claiming the Central Division Championship!
American Association records set in 2015 by the Sioux City Explorers;
Wins in a season: 75
Best Winning percentage: .750
Road Wins: 38
Stolen bases: 188
Team ERA: 3.04
Earned runs allowed: 301
Runs allowed: 344
Hits allowed: 750
Opponents batting average: .228
Happy New Year, thank you for your continued support and making the 2015 season a memorable one. Cheers to continued success in 2016.
|
Back to index...