10/24/2011 4:27 PM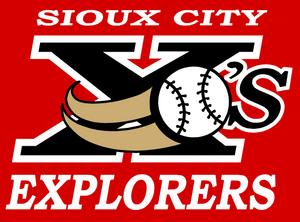 SIOUX CITY, IA - Effective October 25th, 2011 the Sioux City Explorers front office staff will be relocating thier office's for the winter month's from Lewis & Clark Park (3400 Line Drive, Sioux City, IA 51106) to 600 Stevens Port Drive, Suite 112, Dakota Dunes, SD 57049. We will return to our stadium offices in the spring of 2012.
Our office phone number of 712-277-WINS (9467) and our fax number of 712-277-9406 will remain the same and all mail will be forwarded to our off site office.
We look forward to our customers and fans visiting us at our off-site offices at One River Place office building in Dakota Dunes, SD (Exit 1, SD). If you should need directions to our new off-season office, please feel free to call us at our 712-277-9467 office number.
Make sure to visit the team's official website at www.xsbaseball.com for 2012 team news, player signings and team merchandise available for the Holiday Season!
|
Back to index...