09/02/2011 10:49 AM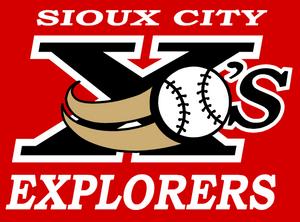 On behalf of the entire Sioux City Explorers Organization, we would like to personally thank and express our sincere appreciation to all of our season ticket holders, corporate sponsors, host families and of course our fans for your continued support of the Sioux City Explorers Baseball Team during the 2011 season.
We value your loyalty and commitment to the team and we look forward to assuring you have a first class experience with the X's during the 2012 season.
Thank you again for another great season of X's baseball here in Sioux City! We look forward to seeing everyone back out at the ballpark next summer!!
If we can be of any assistance over the off-season, please feel free to contact us at our office at 712-277-9467 or via our email listed below.
Best in Baseball,
Shane M. Tritz
General Manager
[email protected]
Ashley Schoenrock
Assistant General Manager
[email protected]
|
Back to index...