08/29/2011 10:56 PM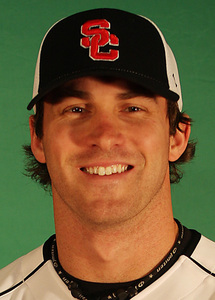 Sioux City-----Dustin Jones singled to centerfield with one out in the ninth to drive home Brian Bistagne as the Explorers defeated Lincoln 4-3 at Lewis and Clark Park Monday.
Bistagne led off the inning with a walk before Tyler Goodro had sacrificed him to second base. It was the second hit of the game for Jones, who drove in three of the four Explorer runs as Sioux City snapped a two-game losing streak. Jones had given the Explorers the lead in the second inning when he singled down the rightfield line with the bases loaded to give Sioux City the lead 3-2. Lincoln had scored two runs in the top of the first inning to take the early 2-0 lead. The Explorers kept the one-run lead until the seventh inning when Joe Ramos scored on a Ty Marotz wild pitch.
Marotz, who had a no-decision matched his season high with seven strikeouts in eight innings of pitching. Eddie Delacruz pitched the ninth inning to pick up the win for the Explorers.
The final game of the season will be played Tuesday at Lewis and Clark Park with game time set for 7:05 with FIREWORKS after the game. Reserve your seats now by calling 712-277-WINS (9467) or by stopping down to the stadium box office which is open now.
|
Back to index...