08/27/2011 10:58 PM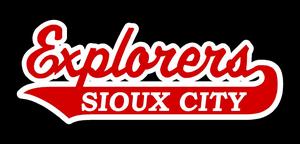 Sioux City-----The Explorers lost 6-1 to Lincoln at Lewis and Clark Saturday to eliminate Sioux City from any playoff hopes for 2011.
Before the Explorers game was final, Gary Southshore had defeated St. Paul which had taken care of any playoff bid for the Explorers. The Explorers were able to score only one run on six hits off four Lincoln pitchers. The only Sioux City run scored in the third inning when Dustin Jones led off with a single. Ryan Priddy followed with a bunt single to extend his hitting streak to six games and Wally Backman, Jr. singled home Jones for the Explorers only run of the contest. That cut the Lincoln lead to 2-1 as the Saltdogs had taken a 2-0 lead in the second inning on a two-run home run by Pat Trettel off losing pitcher Jason James. The Saltdogs increased their lead to 4-1 with two runs in the fifth inning and added their final two runs in the ninth on a two-run home run by Curt Smith. Besides Priddy extending his hitting streak to six games,
Andrew Snowdon pitched the final four and two third innings and recorded a season high eight strikeouts, including five straight at one point.
The second game of the series between the Explorers and Lincoln will be Sunday at Lewis and Clark Park with game time set for 6:05.
|
Back to index...