08/26/2011 9:24 PM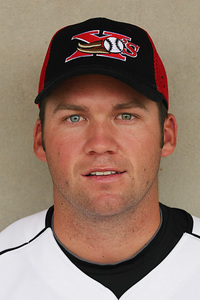 St. Paul, MN-----Nick Schumacher threw a two-out hit shutout Friday as the Explorers defeated St. Paul 2-0 in the final game of the series at Midway Stadium.
With the win, Schumacher picked up his tenth win of the season in probably his last start of the year. The righthander gave up a lead off double to Adam Frost, but then retired the next 12 batters before Jason Cooper led off the fifth with a single. Schumacher struck out three and walked only one throwing just 106 pitches in firing his third complete game of the season. With the game scoreless in the eighth inning, Brett Flowers led off with a double. Mike Murphy sacrificed him to third and after Derek Schermerhorn flied to shallow center, Brian Bistange doubled down the left field line with two outs to score Flowers for the first run of the game.
The Explorers added an insurance run in the ninth when Ryan Priddy started the inning reaching first on an error. With one out, T.J. Bohn singled and Ray Serrano followed with a single that scored Priddy to give the Explorers a 2-0 lead. Schumacher then put the icing on the cake in the bottom of the ninth inning, retiring St. Paul in order to pitched his first shutout of the season as the Explorers salvaged the final game of the series against St. Paul.
The Explorers will close out the regular season starting Saturday with a four-game series at Lewis and Clark Park against Lincoln. Game time Saturday will be 7:05.
RESERVE YOUR SEATS NOW BY STOPPING DOWN TO THE STADIUM BOX OFFICE OR CALLING 712-277-WINS (9467).
|
Back to index...