08/20/2011 11:04 PM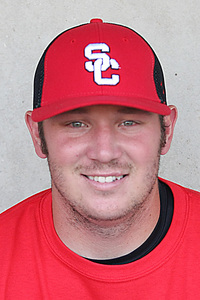 Sioux City-----The Explorers won their second straight from Sioux Falls defeating the Pheasants 3-2 here Saturday at Lewis and Clark Park.
With the victory the Explorers remain three games out of first place in the Central Division standings and three back in the wild card chase with nine games left to play in the season.
Saturday, the Explorers took advantage of three Sioux Falls errors and scored three un-earned run in the win. Sioux City only had three hits and relied on the pitching of Jason Jarvis, Eddy Delacruz and Emiliano Fruto for the victory. Jarvis pitched 6 2/3 innings to record the win, Delacruz pitched 1 1/3 innings and Fruto closed the game in the ninth to pick up his 12th save of the year.
The Pheasants had ten hits, but they left nine runners on the base as Sioux Falls lost their sixth straight contest. With the Explorers leading the I-29 series 10-5 for the season, the final game between the two teams this year will be tonight at Lewis and Clark Park with game time at 6:05.
It's Family value day tonight to where fans can receive (1) Reserved Seat, (1) Hot Dog, and (1) Soft Drink for only $11, reserve your tickets now by stopping down to the Lewis & Clark Park box office or calling 712-277-WINS (9467).
|
Back to index...