08/18/2011 10:19 PM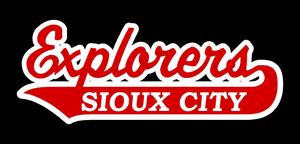 Fargo, ND-----Fargo/Moorhead defeated Sioux City 3-2 in 10 innings Thursday to complete the three-game sweep of the Explorers and dealt the X's a set back in their quest for a playoff berth.
RedHawks pinch hitter Michael Coles singled to rightfield with two outs in the tenth inning, scoring Todd Jennings from second base as Fargo/Moorhead won their sixth straight game, their longest winning streak of the season. The winning hit came off Explorers relief pitcher Emiliano Fruto who took the loss and his record is now 2-3. The Explorers took an early 2-0 lead scoring the two runs in the second inning on RBI's by Brian Bistange and Dustin Jones. However, Fargo/Moorhead scored in the bottom of the second inning on a solo home run by Kyle Nichols off X's starter Richard Salazar. The RedHawks tied the game in the third on a sacrifice fly RBI by Carlo Coto. After that another run didn't score until the RBI pinch hit single by Coles in the tenth. Once again the Explorers had opportunities to score throughout the contest, leaving 11 runners on base as the Explorers dropped their third straight and remain in fourth place in the Central Division and Wild Card race in the American Association with 11 games remaining.
T.J. Bohn led the Explorers with three hits while Mike Murphy had two hits, extending his hitting streak to nine games. The Explorers will open up a three-game series against Sioux Falls on Friday at Lewis and Clark Park with game time set for 7:05. Groups of 20 or more qualify for discounted ticket prices so reserve your group today by calling 712-277-9467!
|
Back to index...