08/14/2011 12:28 AM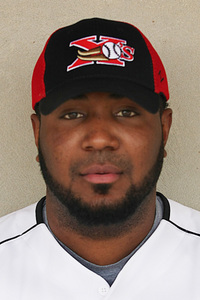 Sioux Falls, SD-----Emiliano Fruto pitched five innings of scoreless baseball and allowed only two hits as the Explorers outlasted Sioux Falls here Saturday 7-6 in 12 innings.
It was Fruto's longest outing of the season, striking out six in the five innings of relief and picked up the victory as the Explorers kept their playoff hopes alive. The Explorers scored the winning run in the top of the 12th inning when Ray Serrano doubled and drove home Kent Sakamoto that gave the X's a 7-6 lead. Sakamoto had singled and advanced to second when Backman, trying to score from second base on the single, was thrown out at the plate. Serrano's game winning hit was his first hit in his first nine at-bats in the series.
Explorers starter Richard Salazar dodged three home runs by Sioux Falls to pitch six innings and get a no-decision. Dustin Jones and T.J. Bohn led the 15-hit Explorers attack with three hits each. Sakamoto and Derek Schermerhorn had two hits each and every hitter in the Explorers lineup had at least one hit.
With the I-29 series tied at one game apiece, the final game of the three-game series will take place Sunday at Sioux Falls with game time slated for 5:05.
|
Back to index...