08/12/2011 10:01 PM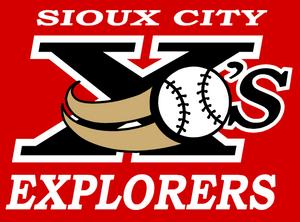 Sioux Falls, SD-----A bases loaded walk in the ninth inning snaped the Explorers winning streak at four games as Sioux Falls defeated Sioux City 5-4 here Friday.
Relief pitcher Eddy Delacruz walked Mark Shorey on four pitches with the bases loaded in the ninth inning to give the Pheasants the victory over the Explorers. Will Richards led off the ninth reaching first on an error by shortstop Ryan Priddy. Joe Anthonsen sacrificed Richards to second who then went to third on a single by Gus Milner. Reggie Abercrombie was walked intentionally to load the bases with one out which brought Shorey to the plate who walked to score Richards with the winning run.
The Explorers had taken a 1-0 lead in the second on a solo home run by T.J. Bohn, his eighth of the year. Sioux Falls tied the game in the bottom of the second inning on a solo home run by Francisco Leanandro. Sioux City would regain the lead in the fifth inning 2-1 on a RBI single by Wally Backman, Jr. However, the Pheasants scored twice in the fifth and once in the sixth to take a 4-2 lead. The Explorers returned the favor by scoring two runs in the eighth inning on a RBI double by Kent Sakamoto and a run scoring single by Brett Flowers to tie the game at 4-4. It stayed that way until the bottom of the ninth when Sioux Falls scored the winning run.
With the loss, the Explorers drops to five games behind first place Gary Southshore in the Central Division of the American Association. The second game of the three-game series for the Explorers against the Pheasants will be played Saturday at Sioux Falls starting at 6:05.
|
Back to index...