08/11/2011 10:07 PM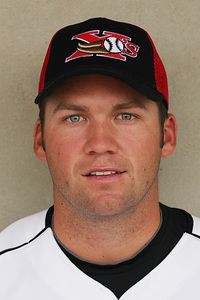 Sioux City------The Explorers defeated Gary Southshore 9-1 Thursday as Sioux City completed the four-game sweep of the RailCats at Lewis and Clark Park.
It was also the ninth straight win for the Explorers over Gary Southshore. With the win, the Explorers moved to within four games of first place Gary Southshore in the Central Division of the American Association pennant race. Ryan Priddy gave the Explorers a 1-0 lead in the second inning with his fifth home run of the season. Gary Southshore tied the game at 1-1 in the third inning, but the Explorers took the lead for good in the bottom of the third scoring three runs, highlighted by a two-run double by Kent Sakamoto. After that pitcher Nick Schumacher took over, striking out six, on his way to his eighth victory of the year.
The Explorers had 13 hits in the victory with Dustin Jones leading the way with a three-hit game. Ray Serrano had one hit and a RBI as he extended his hitting streak to 16 games. Wally Backman, Jr. extended his hitting streak to ten games with two hits while Sakamoto, Ryan Priddy and Mike Murphy all had two hits each. The Explorers finished the season series beating Gary Southshore 11 of the 18 games, including nine of 11 played at Lewis and Clark Park.
The Explorers will begin a six-game road trip Friday at Sioux Falls with a three-game series over the weekend and continue the road trip next Tuesday-Thursday with three games at Fargo/Moorhead. The next home game at Lewis and Clark Park for the Explorers will be Friday, August 19th against Sioux Falls
|
Back to index...