08/09/2011 10:52 PM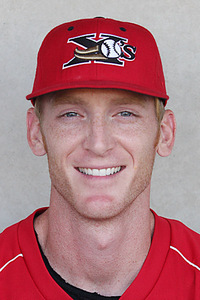 Sioux City-----David Trahan pitched a complete game Tuesday as the Explorers defeated Gary Southshore 7-1 at Lewis and Clark Park.
It was the second complete game for Trahan since he entered pro baseball in 2004. The righthander had a no-hitter through five innings and finished the game allowing just three hits and the one run while striking out six.
Trahan got all the run support he needed in the second inning when the Explorers scored six runs. The rally in the second started with a two-out walk to Brett Flowers and by the time the last out was recorded in the inning, 11 batters had come to the plate and the Explorers had a 6-0 lead. Sioux City had 13 hits led by Kent Sakamoto with three hits and Dustin Jones, Wally Backman, Jr. and Ray Serrano with two hits apiece. Serrano extended his hitting streak to 14 games while Backman has now hit safely in eight straight games.
It was the second straight win for the Explorers in this series against Central Division Gary Southshore as the X's are still in third place, but have moved to within six games of the first place RailCats. It was also the seventh consecutive win for the Explorers over Gary Southshore dating back to July 11th when the RailCats last defeated the Explorers.
The third game of the four-game series between the Explorers and Gary Southshore will be played TONIGHT at Lewis and Clark Park starting at 7:05. Come out and cheer on your X's by calling 712-277-WINS to reserve your seats and its Weiner Wednesday where everyone can buy one hot dog and get one FREE!
|
Back to index...